Retirement Travel 101: Top 3 Travel Locations + 4 Preparation Tips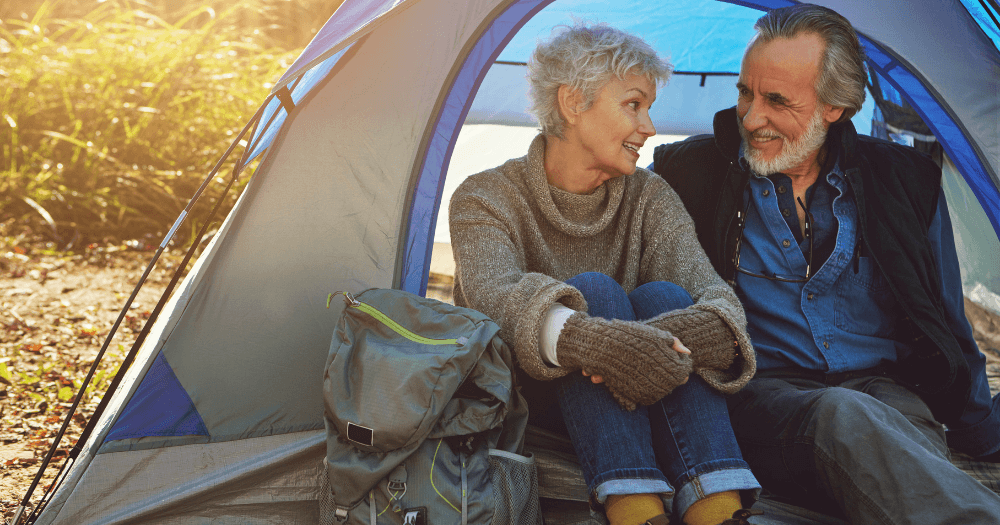 Have you ever thought about what you would like do once you reach your retirement years? With the endless options out there, you can narrow it down by asking yourself:
During your working years you may not have had enough spare time to fit in the things that you enjoy or desire to do, such as travelling. After all, you now have time to explore the world. However, to make your journey perfect, there are factors you may want to consider.
For instance, what are the things you need to plan before travelling, and where are some of the best places to adventure to? Keep on reading to find out!
How to Plan for Travel during Retirement
1. Look at the Numbers
As a retiree, you may have a retirement plan in place that has mapped out a tailored financial strategy to help you reach your retirement goals. Ideally, your financial strategy should have provided you with:
regular income to meet your regular expenses,

access to long-term capital growth,

a cash reserve to cover emergencies,

a balance between risk and return.
As your retirement journey starts, it's important to have a good understanding of your financial situation and what you are capable of achieving. 
If you are someone who has left your retirement planning to the last minute, don't panic. Instead you may want to consider seeking expert advice from a qualified financial adviser as early as today.
At Blue Financial, we can help you with understanding your current financial situation and get you on the right path to achieving your retirement goals.
Start with booking a complimentary chat to get you started!
Regardless of your finances, here's something you need to know. You can't plan for travel in retriement without knowing the costs involved. Think about where you want to go, your current financial position and what destination fits both of those elements. 
2. Have an Emergency Fund
Having an emergency fund will help you deal with the unexpected costs you may encounter during your retirement.
Having an emergancy fund can ensure you don't need to make last minute travel plans or cancellations. This way, you can enjoy your perfect holiday the way you want without having to worry about money.  
3. Know Your Risks and Be Well-Prepared
When you travel, there can be a chance of the unexpected happening. Whether that entails losing your passport, missing a flight, or maybe even getting sick. Don't let this steer you away from travelling, just consider ensuring you have everything you need to be well-equipped for the unexpected. 
This may involve having important contacts such as your doctor, power of attorney, and family members on you at all times. This will ensure that if anything were to happen to you, you will have the right contact details on hand to address certain situations that may occur. 
Travelling oversees can involve a level of risk and it's best you gather all information on that destination before travelling. To ensure you have up-to-date information about your desired travel destination, check Smartraveller.go.au 
4. Consider Organising a Power of Attorney
Another vital thing to consider is a power of attorney. Organising it will ensure that matters regarding your finances and properties are taken care of while you are oversees or if anything were to happen to you. 
Having this as part of your travel pland and estate plans will also give you peace of mind during your journey.
Top 3 Spots to Visit during Retirement
Now that you're ready for retirement, it's time to find the best places to go. Here are some place to consider:
1. Great Barrier Reef 
The Great Barrier Reef is not only the largest reef system in the world, it is also a significant part of the ecosystem. If you want to enjoy the beauty of mother nature, this is the place to go. If you want to see it first hand, you can book tours and snorkelling or diving packages.
2. Europe
To those who want to see some of the most beautiful landscapes in the world, Europe is the place to go. Aside from seeing landscapes, you can also experience new cultures, amazing food and enjoy the experience that the different countries in Europe offer.
3. Pacific Islands
Cruise your way to the Pacific Islands and enjoy a relaxing holiday with plenty of islands to explore! Whether you have your eye on the Cook Islands or Fiji, a cruise is an excellent experience for individuals and couples alike. 
Taking a retirement trip is something every retiree should do. However, as you plan for it, you also have to think about what you will need. From having an emergency fund to organising power of attorney, you need to be prepared.
If you are looking for retirement financial advice in Ballarat, book an appointment with Blue Financial. As one of the oldest financial planning firms in the city, our experts are more than ready and willing to help you live your ideal life by preparing for it today. 
Schedule an introductory chat with one of our financial advisors to start.
General Advice Warning: This article contains information that is general in nature. It does not take into account the objectives, financial situation or needs of any particular person. You need to consider your financial situation and needs before making any decisions based on this information.