How To Start Planning for Your Retirement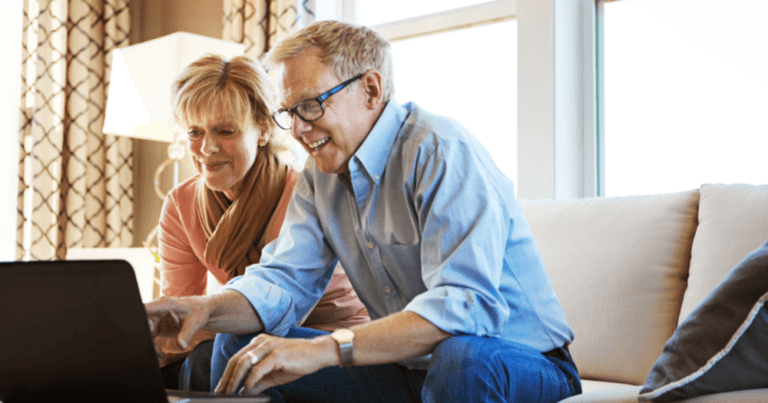 Many Australians know the importance of planning for their retirement, but many do not begin planning for this stage until later in their lives. 
What many individuals may not always realise is that the sooner you start planning for retirement, the more you can ensure that you will be looked after financially during that stage of life. 
If this sounds like you, you may also be wondering how to get started in planning for your retirement. 
How Do You Plan for Retirement? 
The simple answer to this question is: by creating a retirement plan. 
Here is a guide from Blue Financial – trusted retirement planners in Ballarat, to help get you started on this process in 4 easy steps: 
1 – Think: What Does Your Ideal Retirement Look Like?
The first step to designing your retirement plan is to visualise what you would want your life to be like in retirement. 
Start by thinking about these questions:
Do you want to own a house, boat or a motorhome? 
Are you going to travel the world or caravan around Australia?
Are you going to stay home and enjoy your hobbies, or socialise and spend your days exercising?
It's easy to make a wish list of what you want to do in retirement. The hard part is usually how to make it happen. 
So start by creating a realistic picture of what you imagine your retirement will be like. Once you have a clear picture in your mind, you can complete the second step…
2 – Creating a Retirement Budget:
Next, it is a good idea to estimate how much you will need each month to maintain the lifestyle that you have visualised for your retirement.
Don't be afraid to be ambitious. In some cases, the more ambitious you are, the better. 
After all, as long as you are realistic in your expectations, there are better chances to be able to make even your most ambitious dreams come true.
Consider your everyday expenses and ask yourself if they well be lower, higher, or the same when you retire?
Rent or mortgage
Groceries and household bills
Car and vehicle costs
Travel expenses
Medical costs
Household maintenance or renovation costs
Don't forget about hobbies, eating out and splurging!
3 – Where Are Your Retirement Savings Now?
Many Australians neglect their retirement savings – in particular their super. If you are neglecting your superannuation, it is never too late to invest in your future. 
You may want to be investing in your retirement by making additional contributions to your superannuation each year. If you are behind on your contributions, you may want to consider using the catch-up strategy on your superannuation contributions. 
Check out our article on: What You Should Be Aware of When Making Super Contributions to learn more about what superannuation contributions you can make today.
You also may like to consider setting up up an investment strategy for how you are going to grow your retirement savings outside of super.
4 – Seek Advice from an Expert Retirement Planner:
If you are just starting out on your retirement planning journey, it may be tempting to skip this step. However, working with experts can actually save you money, hassle and time. 
By working with a retirement planner, you can rest assured that you are taking advantage of all of the benefits that are available to you. 
Working with a retirement planner can be the best way to ensure that you are setting yourself up for success in your retirement.
Now that you know how to get started on retirement planning, think about the steps that you need to take to start this process. Do not be afraid to reach out for help if you need it!
If you are looking for financial advice for retirement, come to Blue Financial Ballarat! 
Schedule an appointment today and let us help you ensure that you will have enough saved up for your Golden Years!
General Advice Warning: This article contains information that is general in nature. It does not take into account the objectives, financial situation or needs of any particular person. You need to consider your financial situation and needs before making any decisions based on this information.