How Much Do You Need to Retire Comfortably According to ASFA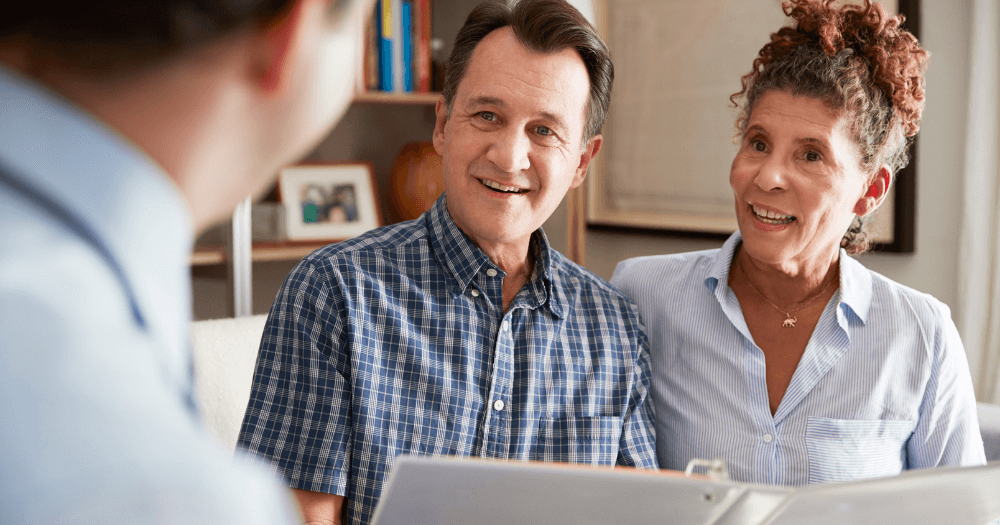 A Comfortable Retirement Budget According to the ASFA (The Association of Superannuation Funds of Australia)
Australians save for retirement in all kinds of ways – through superannuation, through savings in the bank and through investments. 
However, it's important to know what savings goal you need to reach to ensure a quality retirement. 
People's needs and lifestyles vary – naturally meaning your retirement budget will be different from your neighbour. 
Plus future Australian retirees need to consider the impact of inflation to their retirement savings, as well as their rising life expectancy. That indicates that you may be spending longer in retirement than you think – and will obviously need to account for a bigger retirement nest egg.
While there is always he age pension to rely on, it is to necessarily going to sustain your perfect retirement lifestyle.
If you are curious to know the amount of money you need to have in your super to retire comfortably, referring to the Association of Superannuation Funds of Australia's (ASFA) Retirement Standard is a good starting point for your retirement planning.
The Types of Retirement Lifestyles According to ASFA
1. The Modest Retirement Lifestyle
– Can afford only the basic needs and activities (basic private health insurance, infrequent leisure activities)
2. The Comfortable Retirement Lifestyle
– Lets you enjoy a good life by being able to afford a broad range of leisure and recreational activities.
ASFA presents a Retirement Standard to inform Australians how much annual budget and retirement savings they need to retire. It is based on their preferred lifestyle. 
The estimates below are intended for people aged 65 to 85 years old and assume that you own your own house ad do not have any outstanding debts.
As of September 2021, here are the recommended annual retirement income for the two types of retirement lifestyles:
Annual Income Required for a Modest Retirement:
For single, aged around 67 = $28,775

For couples, aged around 67=  $41,446

For single, aged around 85 = $27,119

For couples, aged around 85 = $38,737
Annual Income Required for a Comfortable Retirement:
For single, aged around 67 = $45,239

For couples, aged around 67 =  $63,799

For single, aged around 85 = $42,846

For couples, aged around 85 =$59,389
You can read more on these assumptions in the detailed explanation found on the ASFA website.
How to Know If You Are On-Track with Your Retirement Savings and Retirement Income
You can use the Australian Government's MoneySmart website and retirement income calculator to know whether you are on track with your retirement savings or not.
This superannuation calculator is immensely helpful. It provides you with a report that shows you your current super balance, based on your income and selected retirement age. Additionally, it shows you your estimated super balance at age 65, 75, and 85.
What is even better is that you can also make adjustments in your calculation using this tool should you need to include investment income, pre-retirement income and age pension payments.
Keep in mind, this only looks at an estimate of your retirement income and does not take into account complex personal situations. For a personalised review, you may want to seek personal financial advice from a qualified financial advisor.
How to Grow Your Superannuation Fund
Our superannuation funds are essential for a comfortable retirement. But how much super do you need to retire the way you want? More importantly, how can you grow your super fund today and plan for the future?
There are several ways to grow your super, aside from your standard employer contributions.
But you can choose to make additional super contributions to grow your super balance/retirement savings.
As mentioned earlier, retirement isn't just about the money you have in your super but your lifestyle after you retire. While you are still working, it is crucial to start retirement planning, seek financial advice, and save for retirement so you can have financial security.
The ASFA Retirement Standard is a guideline to help you achieve a comfortable retirement. It is not a perfect number as everyone's dream retirement is different. But, you can use this as a benchmark to work with for your retirement planning.
If you need financial advice in Ballarat, whether for retirement planning, growing your super, or investing for retirement, Blue Financial Ballarat can help.
We are one of the longest-established financial advice firms in Ballarat. You can trust us to assist you in achieving your retirement goals. Book your complimentary introductory chat with us today.
General Advice Warning: This article contains information that is general in nature. It does not take into account the objectives, financial situation or needs of any particular person. You need to consider your financial situation and needs before making any decisions based on this information.